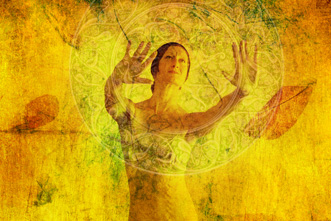 Priestess Wisdom has shown me a renewed awareness of the ancient mysteries of my deepest felt knowing about the Divine Feminine. In temple space, I experience ever-expanding breadth and depth that brings me to a permanent state of both coherent uplift and quiet grounding.
I am renewed and nourished as I let myself explore and expand my own multi-dimensional awareness, causing floods and floods of inspiration to surge through me.
Toggle to Read Entire Article. To Comment, click on 'Read More' below
Each time I cross the threshold into the empty presence of another feminine archetype, I am touched to my very core. At the same time, my whole self: my heart, my mind, my spirit and soul expand across space and time. At the end of the first round of my exploration, when I reached the Alchemist, the thirteenth archetype, I stepped into a sense of vast peace and solid, inner strength as a more complete, confident and powerfully centered version of myself.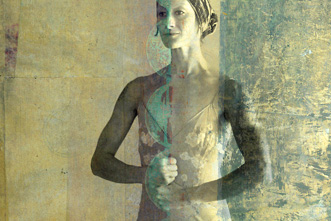 The most profound outcome for me has been a renewed connection with my creativity as an artist, a writer, storyteller and a coach. I am in the process of developing a book project, an online course, and art pieces that will include the power of our priestess pathway.
I have also incorporated the mentorship of the archetypes into my Goddess of Success coaching practice, as well as into my Heroine's Journey travel adventures for the empowered woman.
Most of all, this has been an opportunity to share temple space with a precious sisterhood of incredible women from all over the world, women who I have known and will know throughout all time.
I feel so blessed to experience this wonderful journey. I'm so grateful to have taken the steps to allow myself to come home to this sisterhood of Priestess Pathway of the Sanctuary of the Open Heart.
Read More