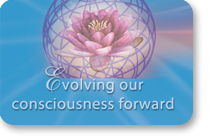 Transformation is in the air! Transforming is as inevitable as change is in this ever-evolving world.

At Wise Woman Rise you will have the opportunity to consciously transform your life in a variety of ways.
Included on this site are solutions if you:
• Are perched to soar through harnessing your Feminine Power
• Are ready to step into your Career Success Destiny 
• Desire to know how to apply potent guidance through Wisdom from Your Soul
• Have a burning need to release chronic tension in your body forever: Transformative bodywork
• Long to embrace ever-expanding love wisdom with your Beloved Soulmate 
Out Beyond Ideas
Out beyond ideas
of wrongdoing and right doing,
there is a field.
I'll meet you there.
When the soul lies down
in that grass,
the world is too full to talk about.
Ideas, language
-even the phrase "each other"
do not make any sense.
—Rumi
Read More

Come Together with Marilyn Hager to Vision 2018 – Your Year of Greatness
WHERE: Helios Center behind 601 Sopris Ave., Carbondale, CO
WHO: For women who desire to discover:
CLARITY & INTENTION – Connect with the 8 areas of Feminine Self-Actualization and discover what is most "in season" to manifest and create in 2018
ALIGNMENT – Connect with your "soul actualization" needs to harness the energy of synchronicity, co-creativity and flow so that you can create with ease and support from a higher power
COMMITING TO YOUR DESTINY PATHWAY – Discover the exact path you need to follow & the support you need to make 2018 your year of greatness.
HOW TO PREPARE FOR THIS EVENT: Bring a journal, pen, a symbolic treasure (a stone, a picture, a crystal, etc.) for the Visioning Altar that you will take home to continue to Energize Your 2018 Vision
TUITION: $35 to support the use of Helios Center and preparations for the circle.
Please RSVP by emailing WiseWomanRise@gmail.com or calling 310.844.7548 by January 19th
Looking forward to being with you then to co-create a powerful vortex for transformation!
ABOUT MARILYN:
Marilyn Hager has been a Feminine Power Senior Coach since 2006. Her coaching has supported tens of thousands of women globally to stand in the center of their thriving as they create the fully expressed lives they deeply desire. She is on a steadfast mission to create the conditions for all women to experience exquisite success, depth of inner knowing, joyful, loving connection and flourishing purpose. Marilyn is a multi-faceted healer, having worked closely with Feminine Power founder Dr. Claire Zammit since 2005. As well, she has been a Senior Coach for Arielle Ford in the area of Soulmate Love, a Senior Coach for Dr. Jean Houston in Quantum Awareness, is a licensed Massage Therapist, a Senior Priestess of the Sanctuary of the Open Heart and is currently engaged in Anthroposophical studies through Nurturing Arts coursework.
Read More