Conscious Uncoupling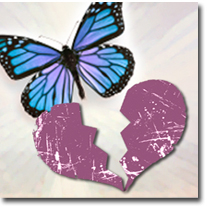 Has your heart been broken?
Are you wondering how you will survive it?
The pain you are feeling doesn't have to continue…
As a Conscious Uncoupling coach, I use transformative principles to help you access destructive relationship patterns so that you can heal from the loss of love and are ready to prepare for your soulmate when that time comes.
Visit TransformingHeartbreak.com for more details
Call 310.844.7548 for a free 30-minute coaching consultation