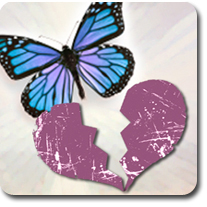 Conscious Uncoupling coach Marilyn Hager Adleman offers her insights on this new approach to transforming heartbreak:

The Art of Conscious Completion: How to Heal the 3 Breakup Mistakes That Cause Suffering, Steal Joy & Prevent Future Love is an introductory audio overview of the Conscious Uncoupling series by Katherine Woodward Thomas, best selling author of "Calling in "The One," about her latest offering to evolutionary relationship transitions. She has brilliantly repurposed the principles and practices that brought her husband into her life and then their daughter after having shared a decade-long evolutionary process as a family living under the same roof.
Katherine applied these transformative principles and practices in her own life to consciously navigate the uncoupling process that she recently experienced as her marriage transitioned into a new definition of evolutionary partnership. As Katherine is want to do, she has artfully woven her experiences into a comprehensive step-by-step process of transformation to help others obtain the empowered results both she and her former husband were able to achieve as they parted with deep respect and compassionate understanding of the evolutionary process that conscious relationship offers each one of us.
The Conscious Uncoupling process provides a structure for understanding how to navigate a transitioning relationship in a way that offers self-empowerment and comforting healing of the heartbreak and disappointment that can occur when our dreams take new form.
I have the honor of being certified as one of the first transformative coaches to deliver private coaching support for this Conscious Uncoupling five-session audio course. Here is what one of my international clients has to say about the evolutionary leaps that she has experienced through our partnering to deepen into and personalize the course:
"My experience with Marilyn Hager Adleman as a coach in the Conscious Uncoupling course was magical and healing. Her experience, knowledge, empathy and kindness were present in all her words, as she navigated with me into deeper realms and dimensions of my emotions and life. I am forever grateful for the ways in which she partnered with me in this journey of growth and transformation."  — Maria, Puerto Rico
For more details about how to navigate the end of a relationship with compassion, clarity, integrity and evolutionary growth go to: www.TransformingHeartbreak.com or call 310.844.7548 for a complimentary 30-minute introductory session with certified Conscious Uncoupling Coach Marilyn Hager Adleman.
To comment on this post, click the "Read More" button below the menu of social media links.
Read More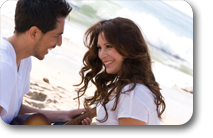 …by noticing who you are being, how you are reacting and discovering who you really came here to be.
We have all done it, looked for ourselves out there, in the reactions of the opposite sex. We have dressed for them, sculpted our bodies for them, practiced our walk or maneuvered to show up where we might be noticed by them. We have done all of this in the hopes of controlling the outcome for partnership with them. When really, the only control we truly have is in the power we have to change ourselves.
Read More