Career Success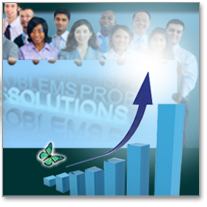 Call 310.844.7548 for Business Coaching with Marilyn Hager Adleman
ARE YOU READY TO HARNESS YOUR DESTINY AND ACHIEVE THE GREATEST CAREER SUCCESS YOU HAVE EVER EXPERIENCED?
As a Certified Master Transformative Coach, I will expertly guide you through this powerful Success Destiny Formula to:
• Identify and release the inner obstacles that may keep success from taking root in your life to step into your Personal Success Destiny with confidence and vision
• Implement a successful project outcome based on the deeper inspiration of the Success Destiny Project vision itself
• Develop and execute a customized strategy for effective, results-driven internet and traditional marketing to empower your Marketing Success Destiny plan
Whether you are a corporate executive perched to launch your next viable marketplace or a small business owner ready to take your powerful position in the competitive playing field of what is possible, the highly effective transformative coaching you will receive using my Success Destiny Formula offers wisdom and insightful tools for deepening your ability to experience business success to have you flourish and thrive.
Transformative Business Solutions Success Destiny Formula implements this uniquely powerful 3-prong approach to harness your career success by accessing the deeper reasons for your career success profits.
Along with 25 years of experience in marketing and design, along with partners who stay on the technological edge, I offer expert coaching and training in advanced, leading-edge transformational processes to help you move past your blocks and create a highly effective pathway for magnetizing greater success for your highest vision of career success fulfilled.
Visit SuccessDestinyFormula.com for more details
Call 310.844.7548 for a free consultation